 About Eastern Painters
Established in 1987, Eastern Painters has grown to become the region's premier name in residential and commercial painting. While the company founder has retired, the large painting team remains to deliver the same quality and reliability. The services we provide are personalised with the support that covers everything related to our work. As the leading interior and exterior painters Auckland wide, we are committed to ensuring every detail is taken care of, from designing the budget to delivering quality with maximum professionalism, responsibility, and effectiveness.
Our fully licensed and insured painters begin their superior paintwork using trusted hand techniques. Plus, we always choose quality paint and materials for all of our projects. When you have a project, you can trust us as the premier interior painters Auckland wide.
Quality workmanship for a fair price
Whether you are doing up a house to sell or redecorating your home, a professional paint job is the easiest way to add value to your property, rejuvenate its appearance and protect it from the elements. With a reputation built on quality service and workmanship, Eastern Painters can deliver the end result that you desire. Our friendly and experienced team carefully manages each project from start to finish, thoroughly preparing for all jobs and cleaning up after ourselves at the end. Most importantly, you can rely on us as the premier interior and exterior painters Auckland wide to ensure the painting is completed on time and to your satisfaction.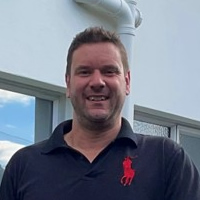 "The exciting part about what we do is meeting with our clients and going through the journey alongside them of bringing their dream or desire for their project to life.
Often seeing someone's home at the beginning of a project and then comparing it to the result we achieve at the conclusion is very rewarding and quite remarkable.
Many of our clients are clients for life and understand that waiting for the best company to complete your project is far better than choosing someone that can do it straight away. There's a reason we are busy, it is because we are good and stand by what we do! That's why we have been around for over 30 years."
– Roy Young
Director, Eastern Painters
Our 5 step process
Planning
We begin by taking the time to discuss your project onsite and in detail. We value our customers and listen carefully with the aim of bringing to life what you envision for your home.
Preparation
For a quality finish, preparation is essential. We thoroughly prepare all surfaces to be painted and always work with consideration for your property and convenience.
Paintwork
Our team begin their superior paintwork using trusted hand techniques. Plus, we always choose quality paint and materials for all of our projects.
Packup
At every project, we maintain a tidy working area with minimal dust. Once work is complete, we conduct a thorough site clean before taking you through the finished product.
Peace of Mind
We're confident that we'll deliver a high-quality result. In addition to the warranties offered by the paint companies such as Resene and Dulux for their quality products, Eastern Painters offers a master painters 5 year guarantee on workmanship for your peace of mind.
Free Colour Advice
With more than 30 years of experience, we've come to know what works. We have the experience to help you choose the right paint colours and finishes to suit your style, both inside and out. From colour combos and contrasts to feature walls and on-trend designs, you can trust that our recommendations will give your space the desired effect.
What our clients say
Peter and his team did a fantastic job of painting our house. He was very competitive in his pricing and delivered on what he said he would with the deadline in place. He also went over and above the call of duty fixing some windows that needed more attention bringing them back to new. We have no hesitation in recommending Peter for a painting project.
Eastern Painters came recommended to us by friends. We were also pleased with their performance. The team did a good job and were efficient and quick – resulting in minimum disruption to our lives.
We were very pleased with the project from the start particularly with the friendly cooperation of your staff in completing the job to our satisfaction and assisting us with the colour coordination for both units. We believe that your pricing has been fair and reasonable and we would not hesitate to recommend your company to any prospective customers that may require your services
Our Trusted Partners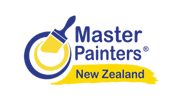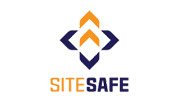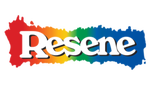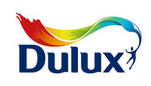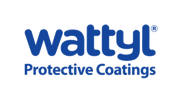 Our Recent Work
We've painted and maintained hundreds of houses and commercial buildings over 30 years, have a look at some of our recent work and get in touch today.